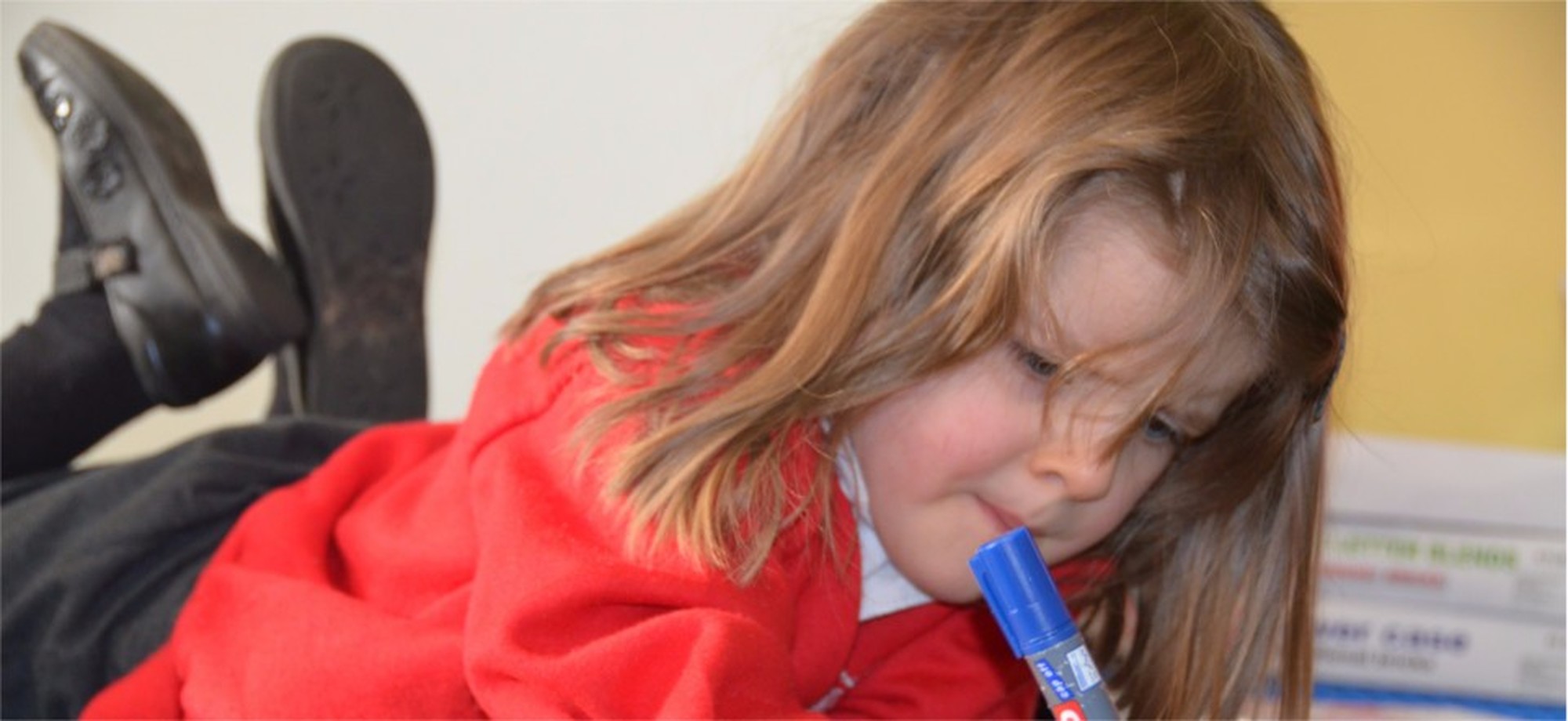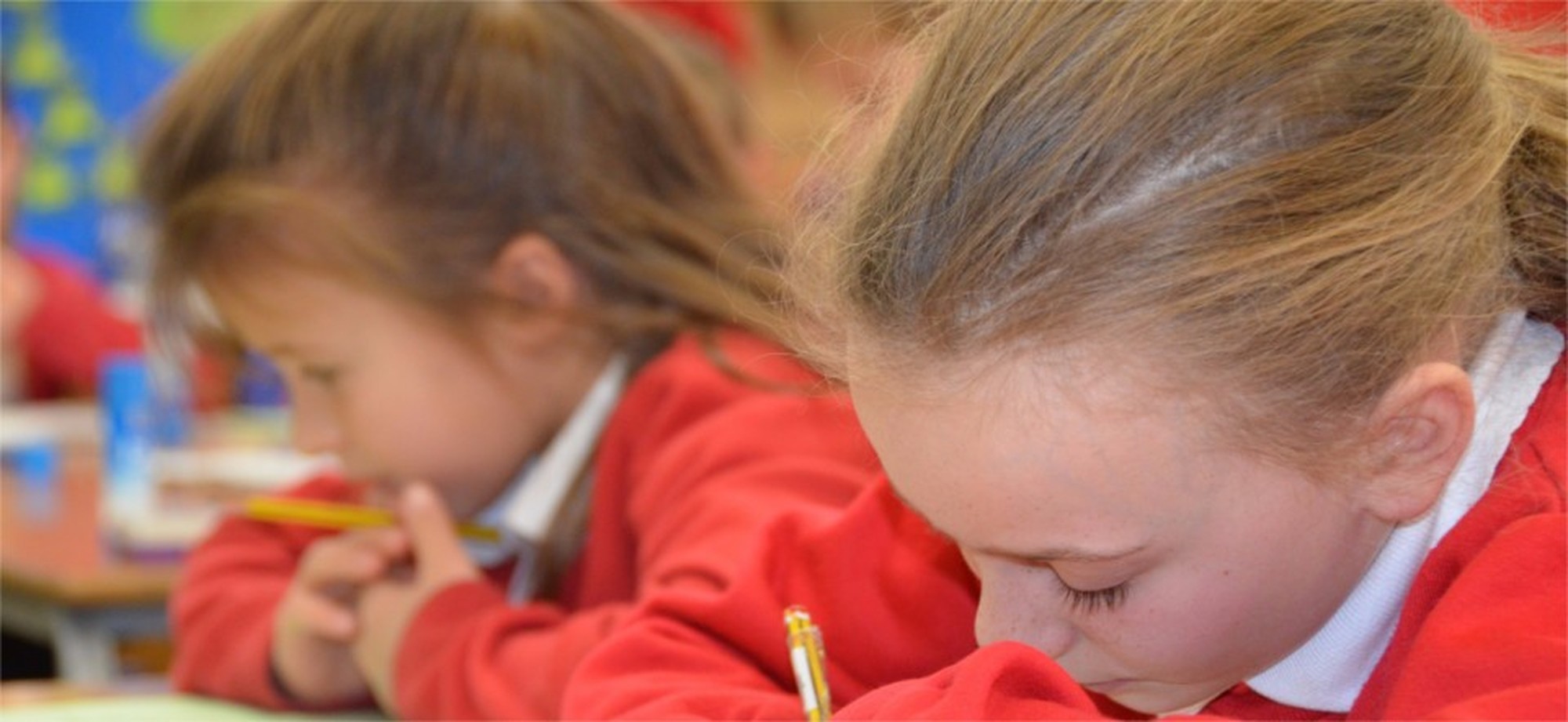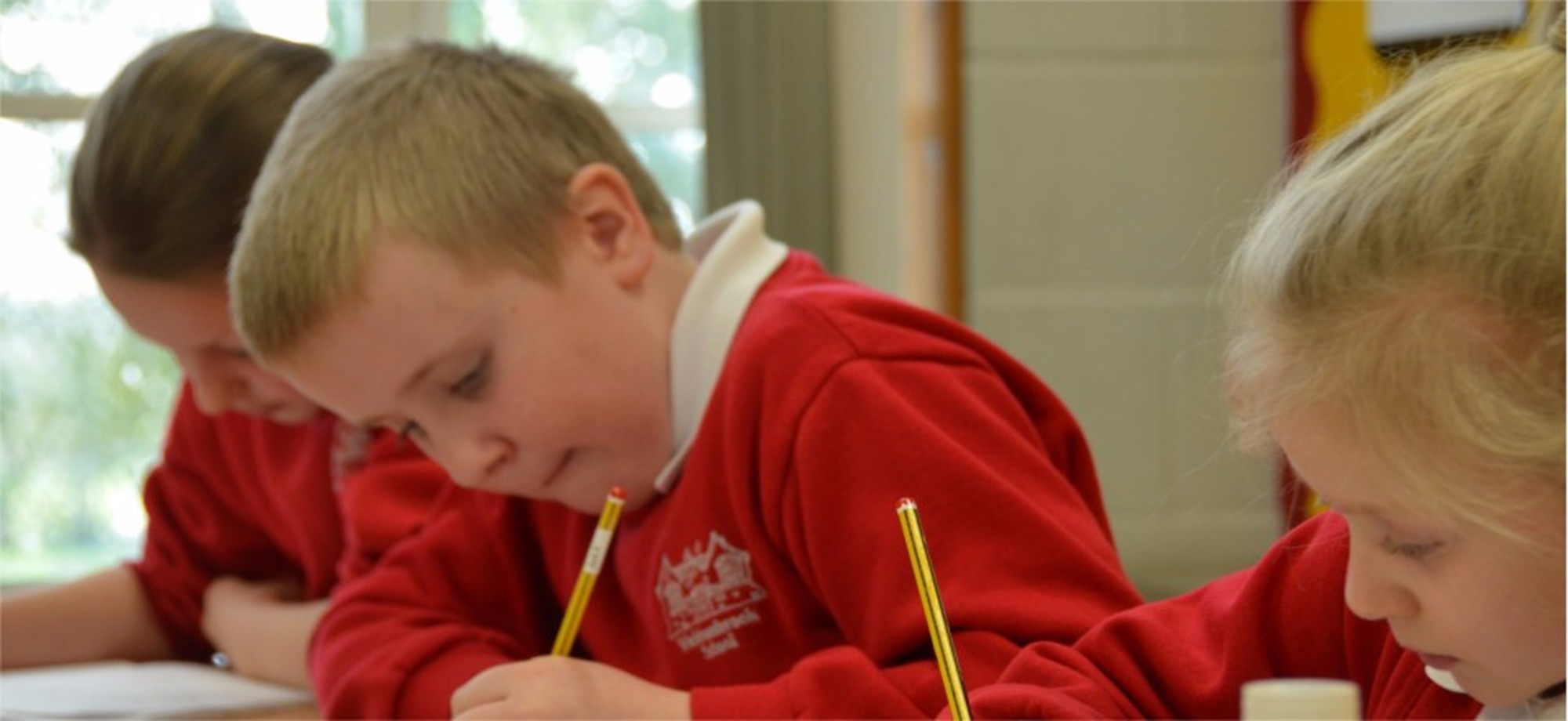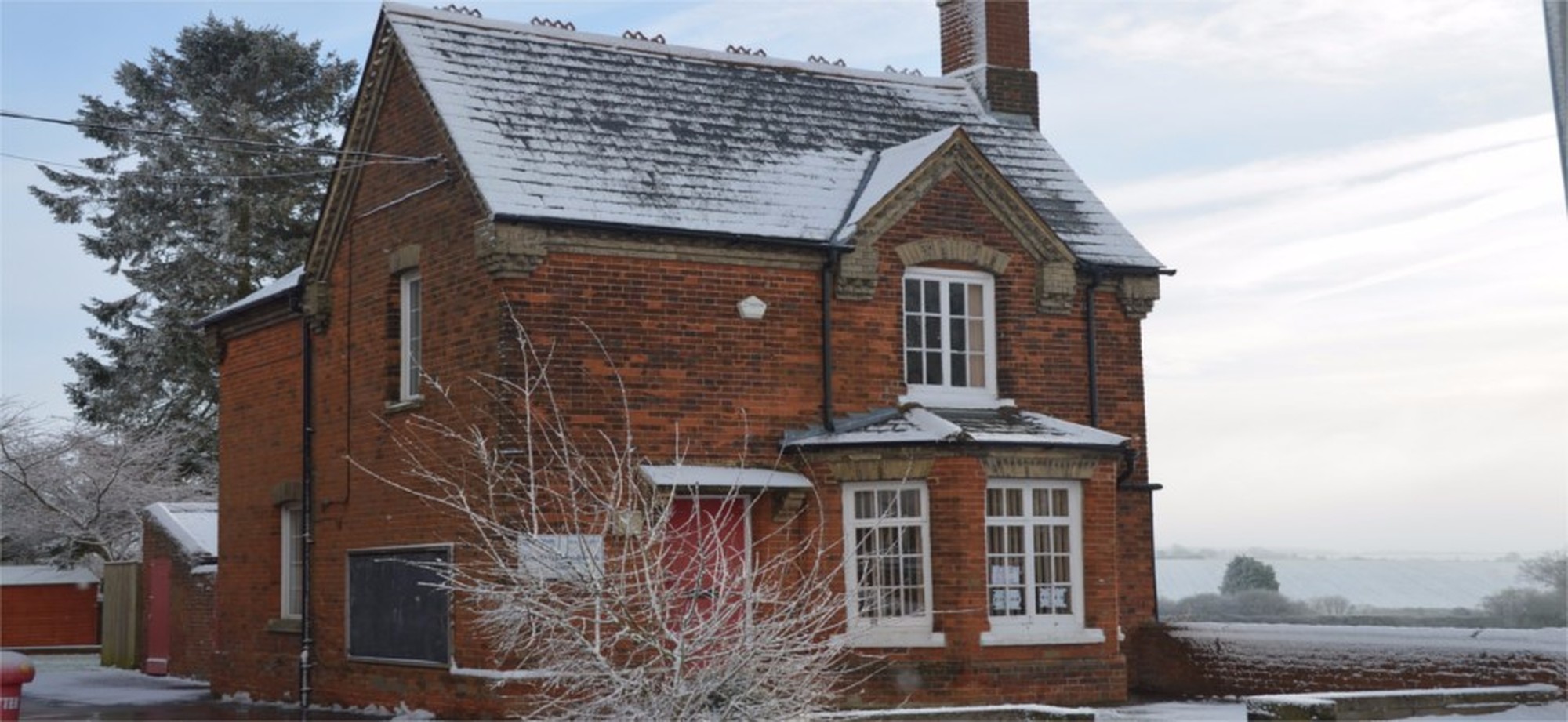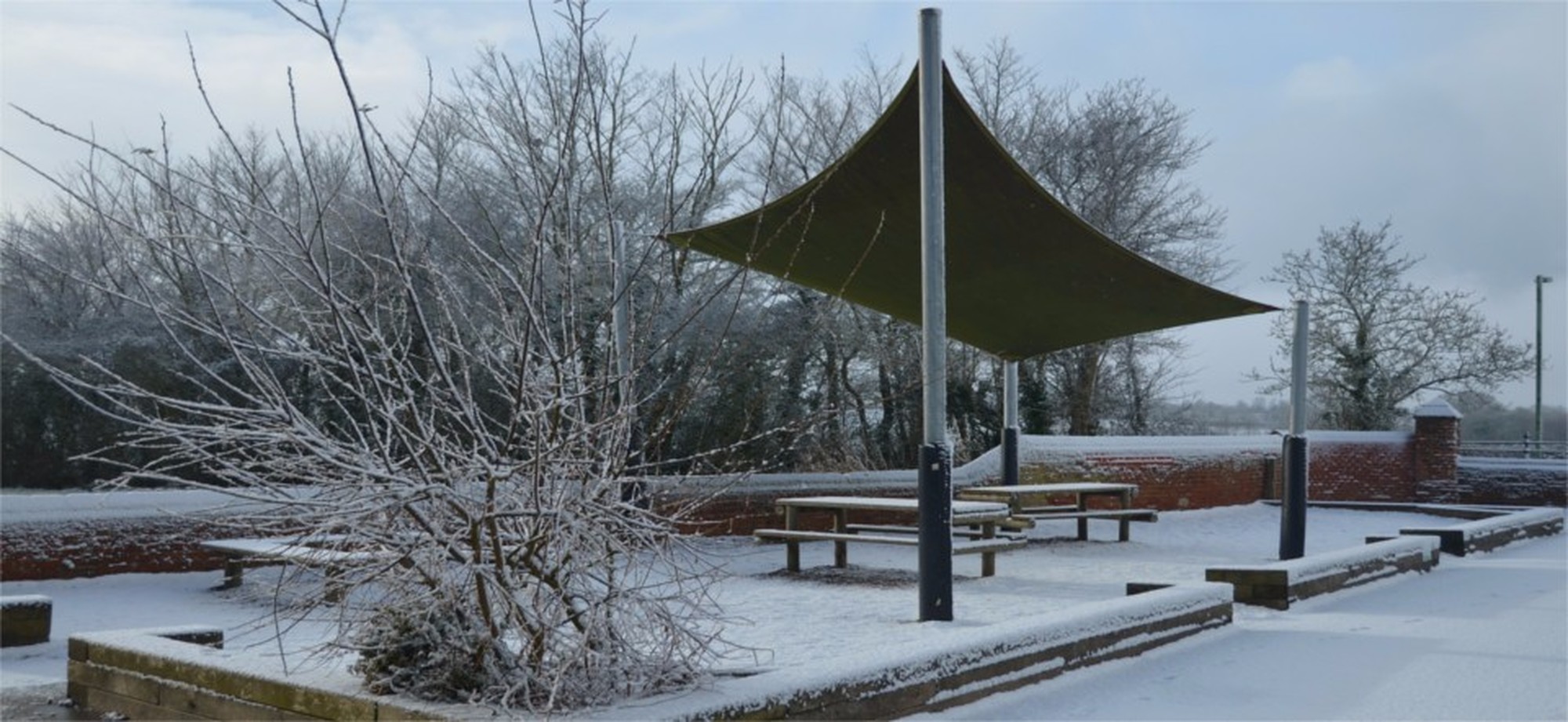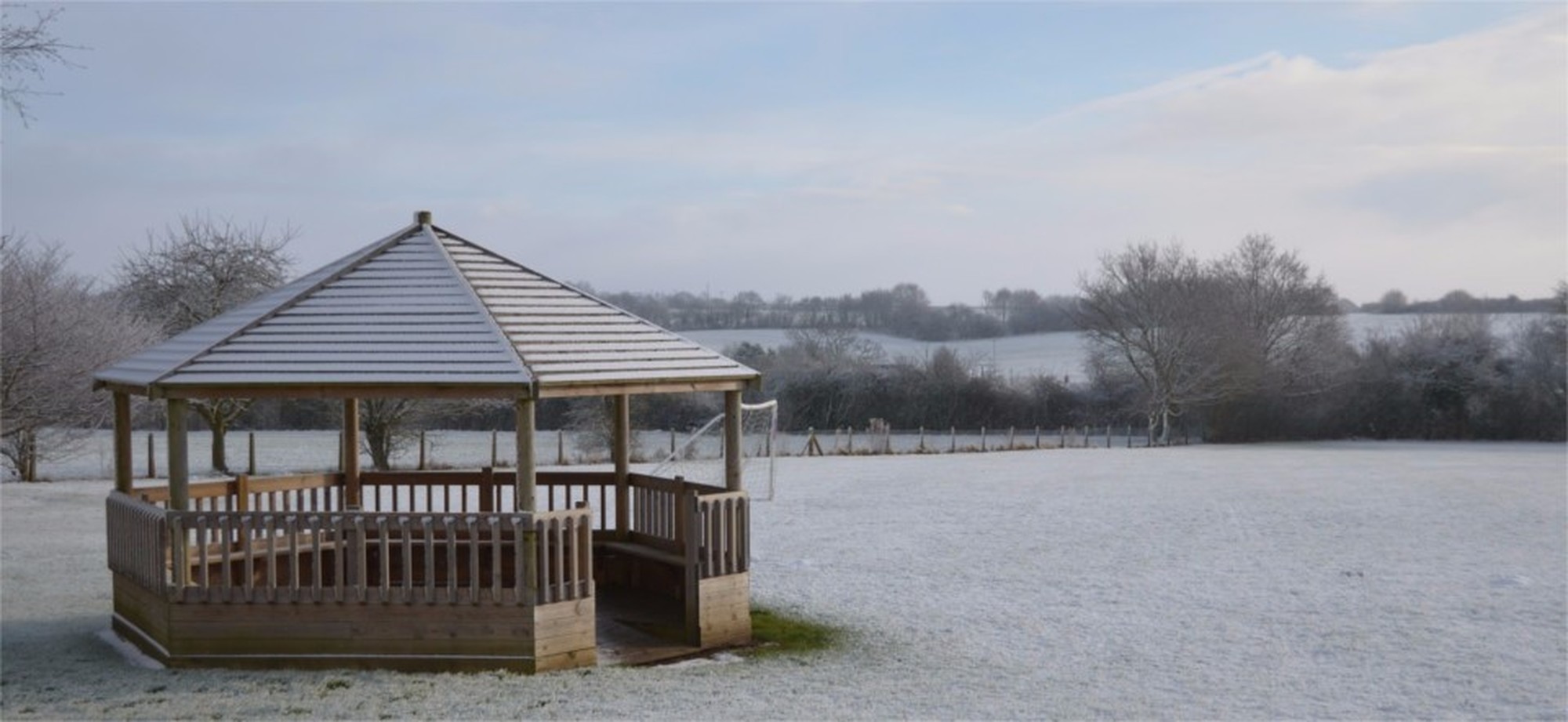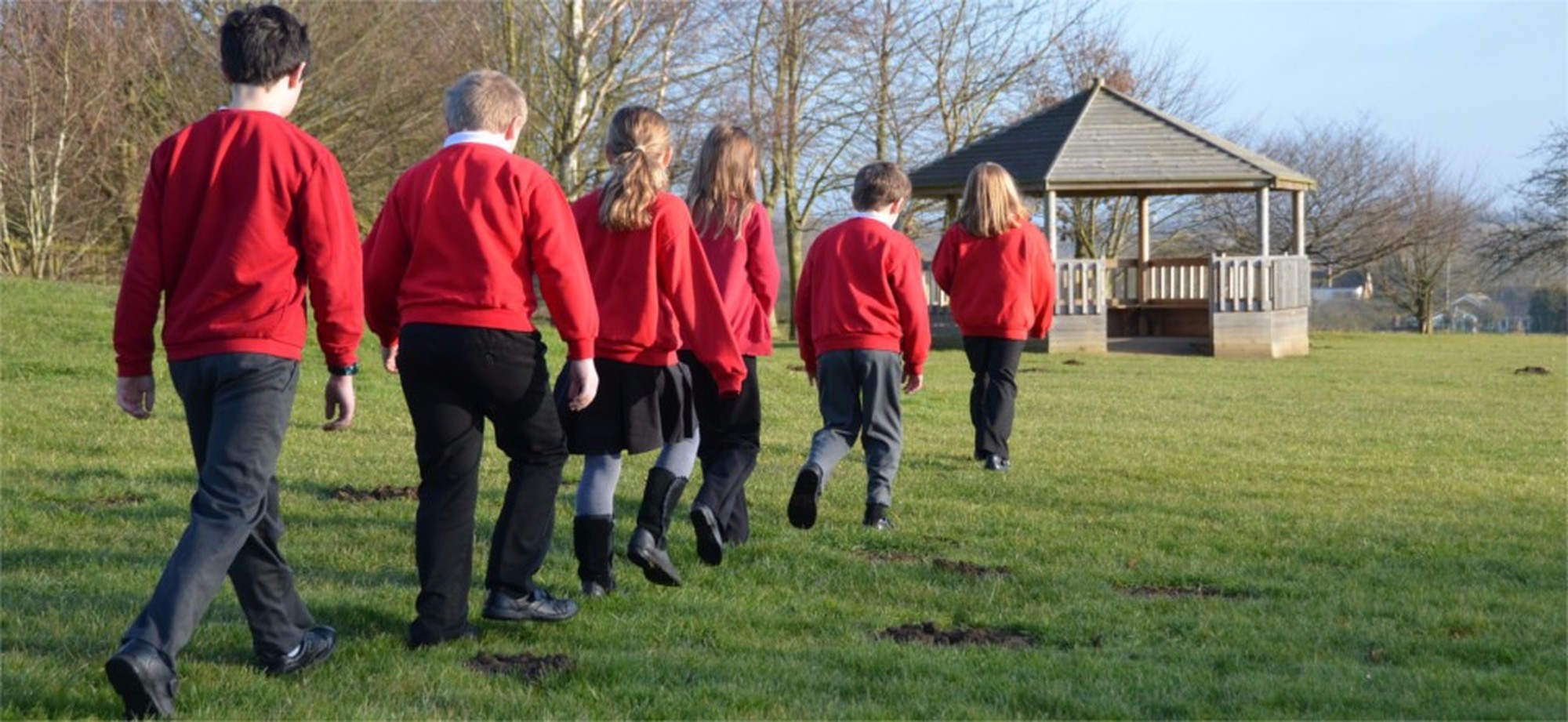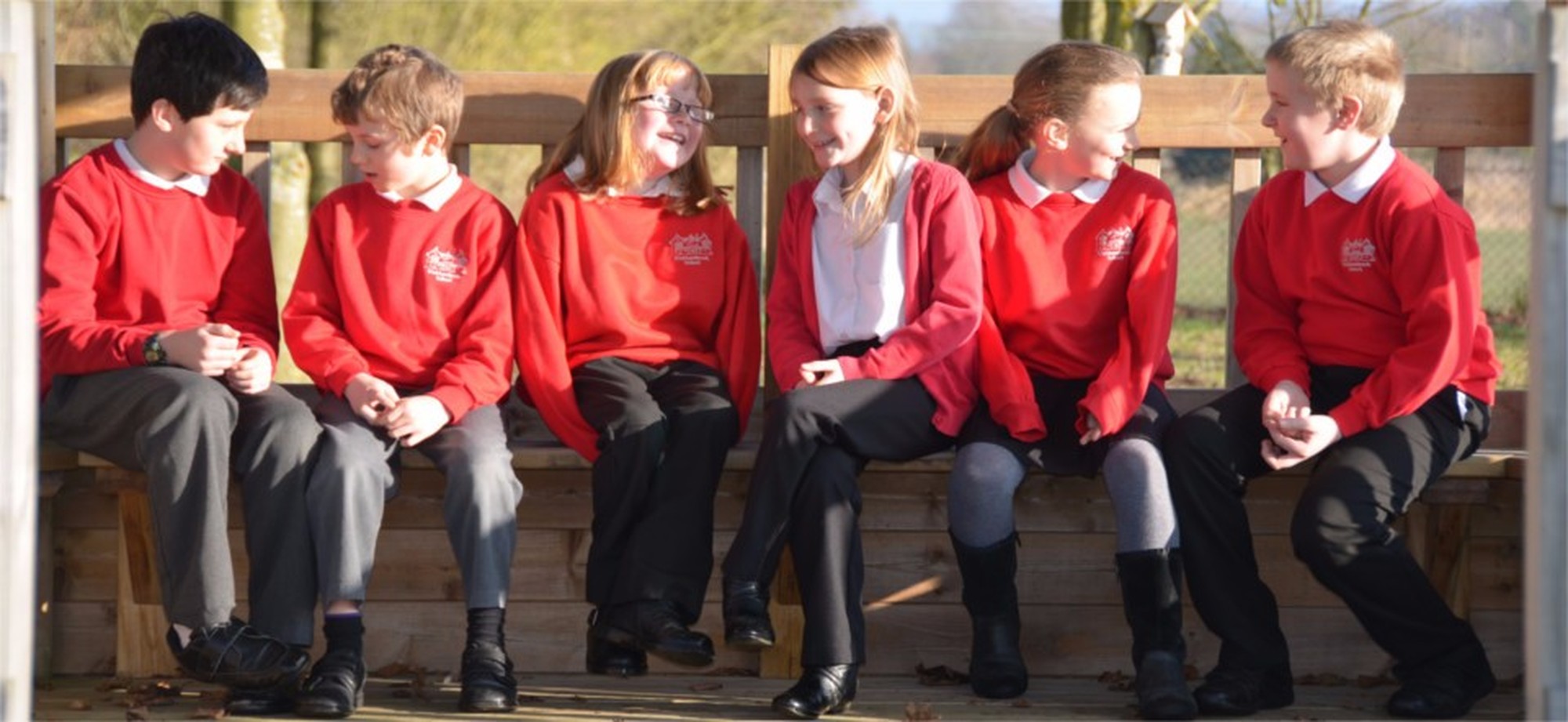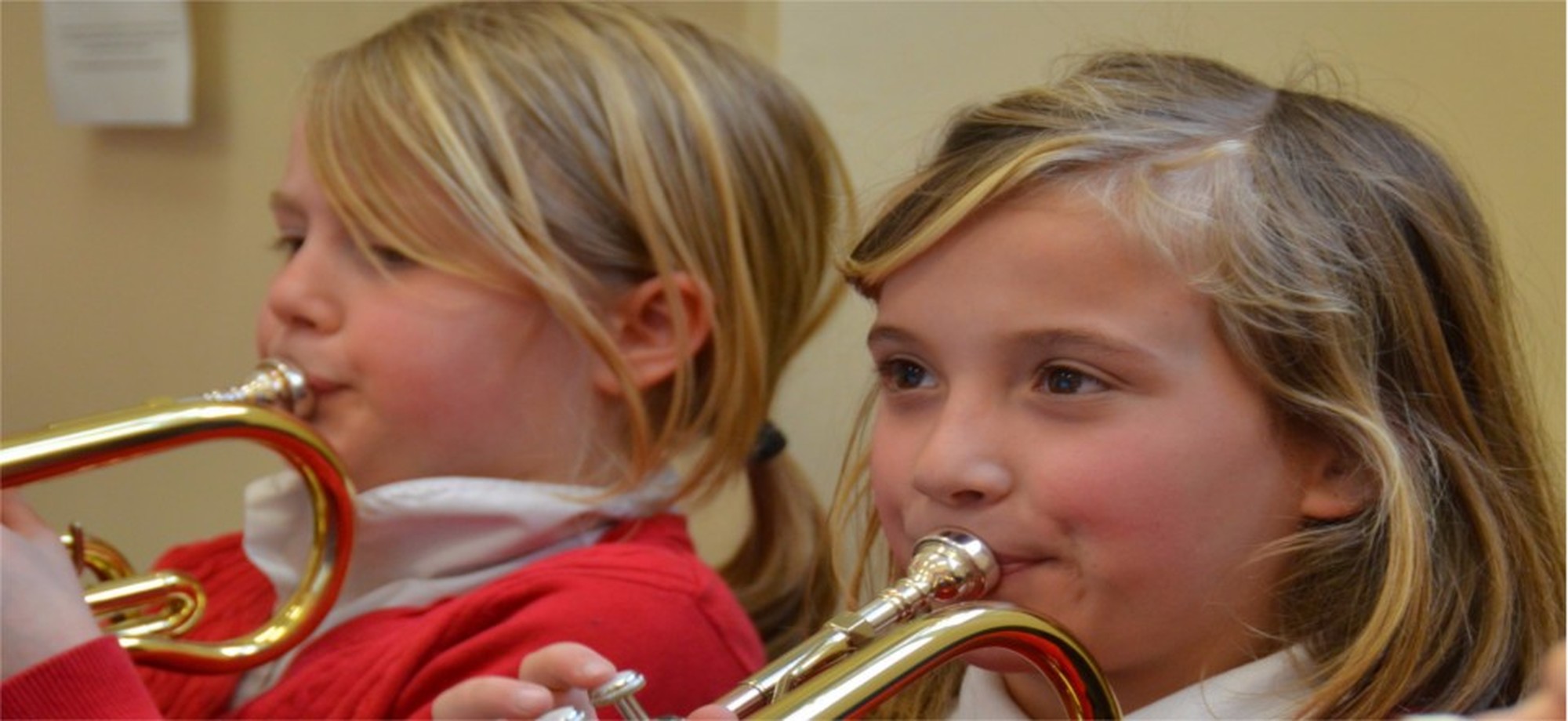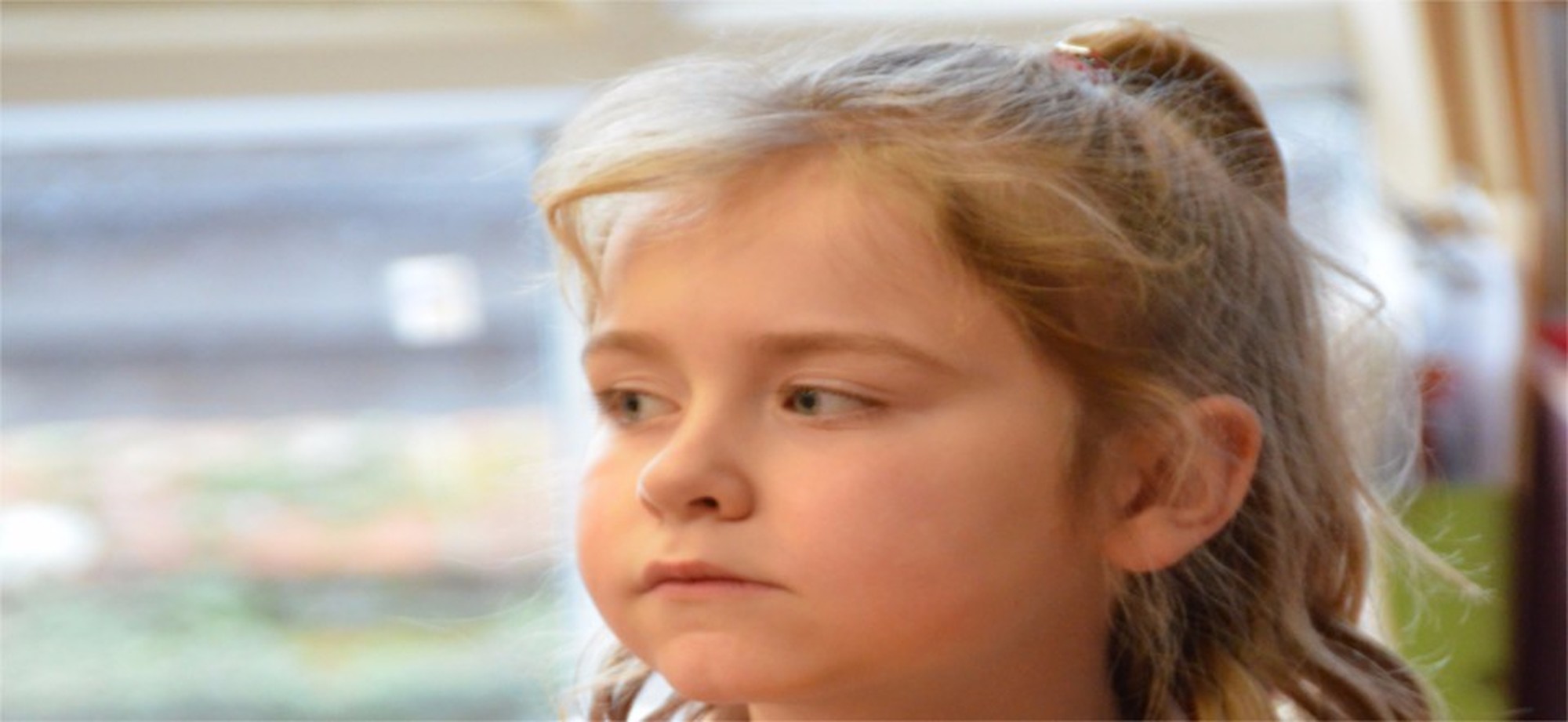 Subject Statements
English
English is a vital way of communicating in school, in public life and internationally. English literature is rich and influential, reflecting the experiences of people from many countries and times. In studying English, children develop skills in speaking and listening, reading and writing. It enables them to express themselves creatively and imaginatively and to communicate with others effectively. The effectiveness of English teaching determines the success of the whole curriculum. Language is cross-curricular and it is an essential element of learning in all areas. We follow the National Curriculum and believe the development of literacy skills is best ensured by providing a rich and varied linguistic environment.
Talking is fundamental to learning. 'Talk partners' are used to stimulate discussion, debate, recount experiences and test out ideas. Children are encouraged and helped to talk clearly and confidently and with expression in order to communicate ideas and feelings. Similarly and just as importantly, is the need to listen to others and respond appropriately. All children are provided with opportunities in all areas of the curriculum to develop skills in both speaking and listening.
At Wickhambrook Primary Academy our aim is not only to teach children the skills to read with confidence, fluency and understanding, but also to foster a genuine desire to read for pleasure and purpose. We want our stories, poetry and drama as well as non-fiction and media texts. All children are encouraged to take books home each evening to practise and reinforce the skills taught in school. Guidance is provided on how parents can best support their children's learning in this area.
Children are helped to develop the ability to express their thoughts and ideas and communication skills through the written word. We believe it is important that children see their writing as having purpose and that they regard themselves as authors of their own work. Writing is taught through modelling, guiding, role play and extended writing experiences. Once a week children in Years 1-6 engage in Big Writing. These weekly sessions provide children with an opportunity to write independently and for a sustained period of time in order to build writing stamina. High importance is placed on the marking of written work and each piece of Big Writing is marked using '2 stars and a wish'. Specific guidance is given to all children on the small steps that can be taken to improve upon a piece of work. Further opportunities are provided for children to develop the necessary writing skills required for different purposes and audiences. The link between reading and writing is strongly emphasised.
From Year 1 onwards children have weekly grammar lessons with emphasis on spelling, grammar, punctuation and vocabulary extension. High standards of presentation are valued and children are taught to join their writing, developing precision, fluency and speed.
Maths
Mathematics is essential to everyday life. Through teaching and learning in this area we aim to ensure that all children become confident and fluent in the fundamentals of mathematics, through varied and frequent practice with increasingly complex problems over time. Our teaching programme is based on the National Curriculum and comprises of the following areas:
• Number – place value; addition & subtraction;multiplication & division; fractions, decimals and percentages
• Measurement
• Geometry – properties of shape; position & direction
• Statistics
Science
Science stimulates and excites children's curiosity about events and things in the world around them. It also satisfies this curiosity with knowledge. Science can engage learners at many levels because it links direct practical experiences with ideas. Scientific method is about developing and evaluating explanations through experimental evidence and modelling.
Teaching and learning in science reflects our belief that children have a natural sense of awe and wonder in the world around them. We aim to provide children with a science knowledge base, and encourage them to ask questions, make predictions and then to test these in order to discover more about the world around them. We hope also to foster responsible attitudes towards the environment and all living things.
Computing
Computing prepares children to participate in a digital world in which work and other activities are increasingly transformed by access to varied and developing technology. Children use ICT tools to find, explore, analyse, exchange and present information responsibly, creatively and with discrimination. They learn how to employ computing to enable rapid access to ideas, information and experiences from a range of sources, people, communities and cultures. Increased capability in the use of computing promotes initiative and independent learning, with children being able to make informed judgements about when and where to use computing to best effect and to consider its implications for home and work both now and in the future. At Wickhambrook Primary Academywe acknowledge that computing and e-learning makes a massive contribution to all aspects of school life, for children, staff , governors, parents and the wider community in this ever changing technological world.
We believe that all children should be given opportunities to engage in a broad computing curriculum that ensures they are responsible, competent, confident and creative users of information and communication technology. We are well equipped with IT infrastructure including a bespoke ICT Suite and interactive whiteboards in all classrooms.
History
History fires children's curiosity about the past in Britain and the wider world. Children consider how the past influences the present, what past societies were like and what beliefs and cultures influenced people's actions. As they do this, children develop a chronological framework for their knowledge of significant events and people. In History, children find evidence, weigh it up and reach their own conclusions. To do this they are encouraged to research, sift through evidence and engage in active discussion. These are skills that will prepare them for adult life.
Geography
Through the study of geography, children are given opportunities to develop an awareness of their immediate surroundings, other places and how people have used their environment. Through this they will be introduced to the techniques necessary to undertake fieldwork and geographical enquiries. Children are encouraged to broaden their knowledge of places and environments throughout the world; develop an understanding of maps, and a range of investigative and problem-solving skills both inside and outside the classroom. As children study geography they encounter different societies and cultures. This helps them realise how nations rely on each other. It can inspire them to think about their own place in the world, their values and their rights and responsibilities to other people and the environment. Environmental work is an important aspect of the geography curriculum and is further enhanced by our Forest School provision.
Design & Technology
Design & Technology helps to prepare children to participate in tomorrow's rapidly changing technologies. Children are helped to develop the skills that enable them to think creatively and imaginatively to design, make and evaluate products that solve real and relevant problems within a variety of contexts.
Music
Music is essentially a practical subject. Children are encouraged to sing, compose and work creatively with sound. Through active listening, children's awareness, understanding and appreciation of a wide variety of music is developed.
The school provides opportunities for children to take part in a range of musical activities and performances. All Year 4 children participate in weekly cornet lessons taught by an experienced brass teacher. Children are given the opportunity to continue with these lessons in Years 5 and 6 at a very reasonable cost.
Art & Design
Art & Design is a natural form of expression and can be a source of great pleasure. We encourage children to develop their creative and imaginative talents through learning skills and techniques and using a variety of materials and tools. Children have opportunities to work with professional artists and crafts people. They learn to appreciate works of art and use artistic language to describe paintings, sculptures and other artefacts.
Languages
Learning a language enriches the curriculum. It provides excitement, enjoyment and challenge for both children and teachers, helping to create enthusiastic learners and to develop positive attitudes to lifelong language learning. Learning a language also raises awareness of the multilingual and multicultural world and introduces an international dimension to children's learning, giving them an insight into their own culture and those of others.
French is taught to all classes. The emphasis is on active learning to engage motivation and develop oracy (listening, speaking and spoken interaction) through the use of games, songs and activities.
PE and School Sport
Physical Education is concerned with the promotion of positive attitudes towards physical activity and well-being. At Wickhambrook Community Primary School children are helped to acquire the skills needed to participate with confidence and enjoyment in a range of individual team activities at school and in the wider community, and to appreciate the place of regular exercise as a way of keeping fit. Furthermore, learning through co-operative and competitive activities helps to promote an understanding of inter-personal relationships.
All children take part in a minimum of two hours of high quality PE and sporting activities each week provided by professional sports coaches and school teaching staff . A well-balanced programme of sporting activities is provided for children that includes opportunities for expressive and creative movement through dance, as well as gymnastics, swimming, athletics, games and outdoor and adventurous pursuits.
We are fortunate to have our own outdoor swimming pool. Children swim from Easter until the end of the summer term, weather permitting. They have 2 lessons each week with additional opportunities to access the pool in lunchtime and after school swimming clubs. The children are taught by a qualified swimming coach once a week, with the class teacher replicating this lesson in their second session, building on water confi dence and stroke specific skills.
Physical Education is enriched through a wide range of well attended extra-curricular clubs and activities. Competitive sport is also encouraged. The school works with other schools in the local area to provide opportunities for children to represent Wickhambrook in competitive sporting events. The summer term school sports day also gives children the opportunity to compete in athletic and swimming events in their mixed-age school houses.
All children in Year 6 have the opportunity to take part in a week's residential visit to Grafham Water Centre, Cambridgeshire. A range of outdoor and adventurous pursuits are offered including kayaking, sailing, raft-building orienteering and archery. We value these opportunities for our children to participate in physically challenging land and water-based activities and believe they can make an invaluable contribution to their personal and social development.
Most important of all, PE and School Sport enables children to develop personal and social skills as well as preparing them for leisure activities in adult life.
Personal, Social, Health Education (PSHE) & Citizenship
Personal, Social, Health Education and Citizenship is an important area of the curriculum helping children grow and develop as individuals and as members of families and communities. Through PSHE children are taught the knowledge, understanding, skills and attitudes they need to lead confident, healthy, independent lives and to become informed, active and responsible citizens.
Children are encouraged to take part in a wide range of activities and experiences across and beyond the curriculum, contributing fully to the life of their school and communities. They reflect on their experiences and understand how they are developing personally and socially, tackling many of the spiritual, moral, social and cultural issues that are part of growing up. They learn to understand and respect our common humanity, diversity and differences so that they can go on to form the effective, fulfilling relationships that are an essential part of life and learning.
The personal and social development of children is a central aim of our curriculum and is supported in our five core aims. Through a carefully planned programme, supported by all who work in or with the school, we want children to leave Wickhambrook Community Primary School demonstrating the following core values:
• Achievement
• Commitment
• Resilience
• Respect
• Responsibility
Perhaps, most importantly, we want children to leave our school with high self-confidence, self-worth and self-esteem.
Whole school systems emphasising praise, recognition and reward exist to promote and celebrate positive behaviour and sustained effort and hard work.
We recognise the importance of children having a voice in decisions that affect them. The School Council is made up of elected members from each year group. At regular meetings throughout the year, School Councillors represent their peers and put forward new ideas, suggestions and recommendations.
Religious Education and Collective Worship
Religious Education (RE) is not part of the National Curriculum but must be taught in schools by law. RE is provided in accordance with the Suffolk Agreed Syllabus. It is enquiry-based and provides opportunities for all children, regardless of their personal background and beliefs, to explore questions, experiences and concepts related to identity and what it means to be human, whilst at the same time developing a good knowledge and understanding of the principal faiths in Britain. The syllabus promotes an inclusive and educational approach to RE which is of increasing importance to help people understand modern society and critical issues in the world, as well as promoting understanding, tolerance and respect. It enables teachers to develop key skills, attitudes and dispositions in their children, such as critical thinking, empathy and conceptual creativity, which will equip them better to be able to grapple with the questions that life throws at us.
RE is largely taught through termly themed RE Weeks where we aim to enable children to fully understand the nature of a religion, its beliefs and practices. Although we are not a church school, daily acts of collective worship are an important part of our school day. Friday assemblies are particularly special because we celebrate children's achievements in school. Parents are regularly invited to join us in assemblies.
Parents have the right to withdraw their child from RE lessons and collective worship and should talk to the Headteacher if this is their intention. You will then be asked to put your request in writing.
Relationships & Sex Education
Effective Relationships & Sex Education (R&SE) is crucial to developing and maintaining emotional and physical health. At Wickhambrook Community Primary School R&SE is provided through the Personal, Social and Health Education & Citizenship Framework. The curriculum for R&SE is planned to ensure children receive their sex education in the wider context of relationships, and are prepared for the opportunities, responsibilities and experience of adult life. We believe that the teaching of sex education should be complementary and supportive to the role of parents, and should have regard to parents' views on its content and presentation.
For Year 5 and Year 6 Sex Education is provided by class teachers with the support of health professionals in a way that encourages children to consider morals and the value of family life. As a school we have a legal duty to ensure that children are protected from teaching and materials which are inappropriate, having regard to the age, religion and cultural background of our children. Parents are informed in writing prior to the teaching of Sex Education and will be given the opportunity to see teaching materials to be used, and receive explanations of the way in which it is proposed to use them in the classroom. Teachers are trained and appropriately supported, to be able to teach R&SE with confidence.
Parents have the right to withdraw their children from all or part of any Sex Education provided, but not from teaching of the biological aspects of human growth and reproduction necessary under National Curriculum Science. If a parent wishes to withdraw their child they should put their request in writing to the Headteacher - a reason for this decision is not necessary.